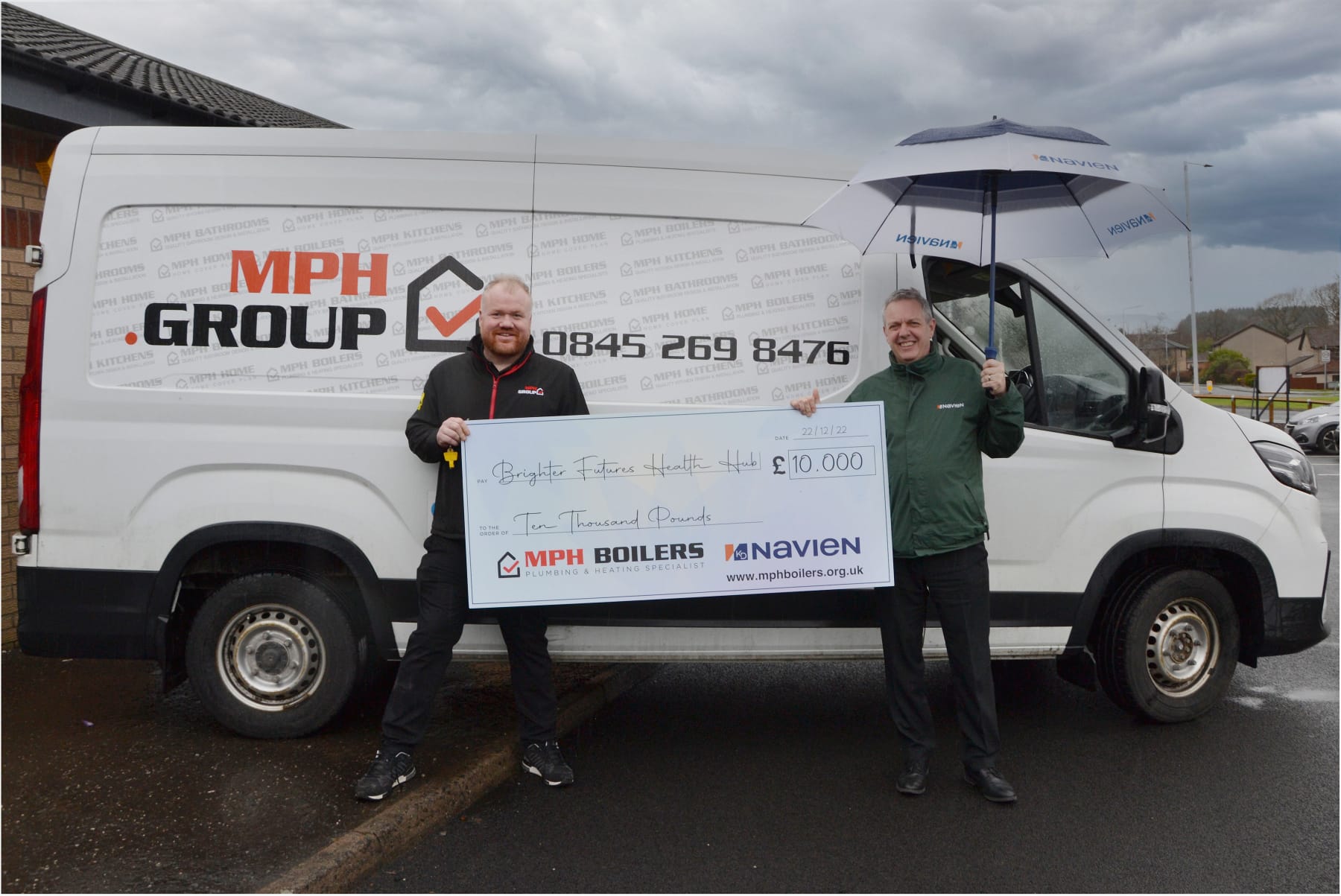 Heat 2 Eat: Supporting Fife
March 27th 2023
News
[Updated: Tuesday 5th September 2023]
As part of our commitment to supporting the communities in which we work, we are proud to announce our charity partnership with MPH Group – Kirkcaldy-based, family-run and award-winning installers. Together, we have pledged our support to the local Heat 2 Eat campaign during 2023.
The Heat 2 Eat campaign was established in December 2022 to help the people of Fife access vital community services and support, predominantly through local food banks. With MPH Group, we kickstarted our support with a joint £10,000 donation to the charity, with a further £100 pledged for every Navien boiler installed by MPH Group for the rest of the year. So far, since February we have donated a total of £17,000.
As the cost-of-living crisis impacts families and individuals right across the country, initiatives like Heat 2 Eat are becoming increasingly important.
Why Navien UK partnered with MPH Group
Our installer partners across the UK play a key role in bringing Navien technology into people's homes, helping them to benefit from endless hot water, greater efficiency and consistent performance.
In Fife, Scotland, MPH Group fit dozens of Navien boilers every month and are already making a real difference in the local community. We're proud to be working closely with them to extend this impact even further.
Jason Davies, National Sales Director at Navien UK, said: "We're really pleased to be supporting the Heat 2 Eat campaign throughout 2023, particularly as the rising costs of energy are increasing pressures on families. It is also lovely to be working closely with MPH on this initiative, who we have built a partnership with over much of the last decade and, together, are making a real difference in the community."
Ewan McLean, Managing Director at MPH Group said: "We are deeply committed to doing our part to support local families and communities, so were proud to be extending our commitment to Heat 2 Eat throughout 2023."
He continues, "Having the backing of Navien UK means these efforts – and the impact on people's lives – are further amplified, so we're grateful they've joined us in committing their support for the whole year."
MPH Recognised by UK Government for Heat 2 Eat Initiative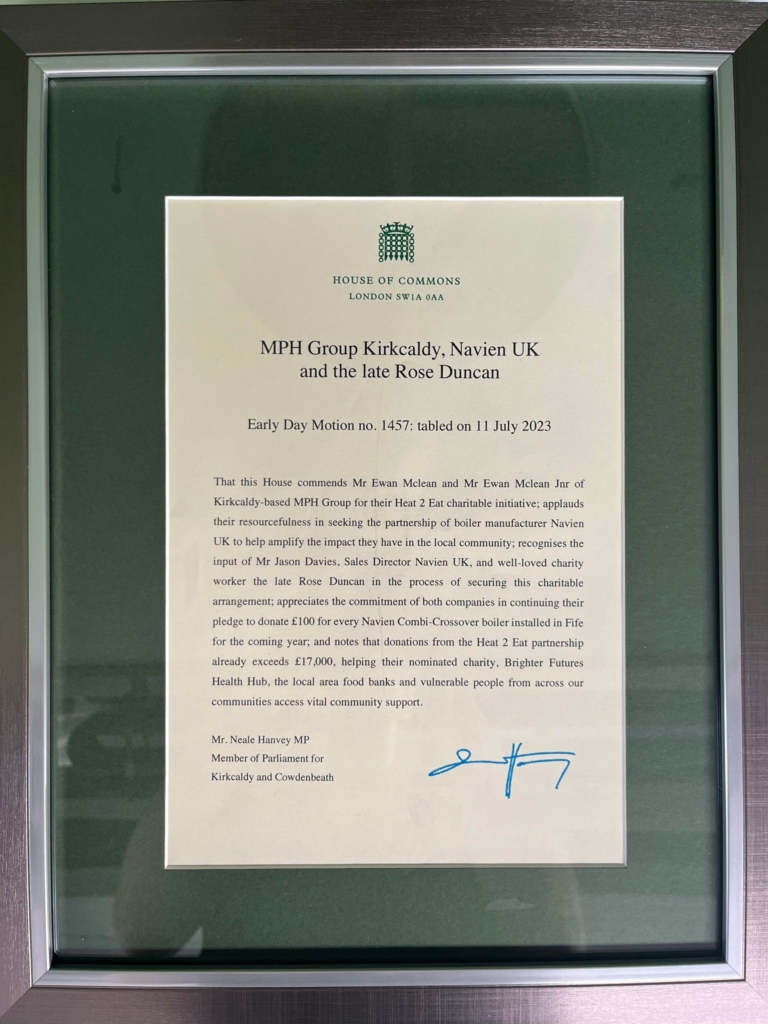 The Heat 2 Eat campaign has caught the attention of the UK Government. MP for Kirkcaldy and Cowdenbeath, Neale Hanvey, wrote to commend MPH for the campaign, on behalf of the House of Commons. The notion tabled on 11th July 2023 "applauds their resourcefulness in seeking the partnership of boiler manufacturer Navien UK to help amplify the impact they have in the local community."
It also recognises Jason Davies of Navien UK and well-loved charity worker, the late Rose Duncan in the process of securing this charitable arrangement.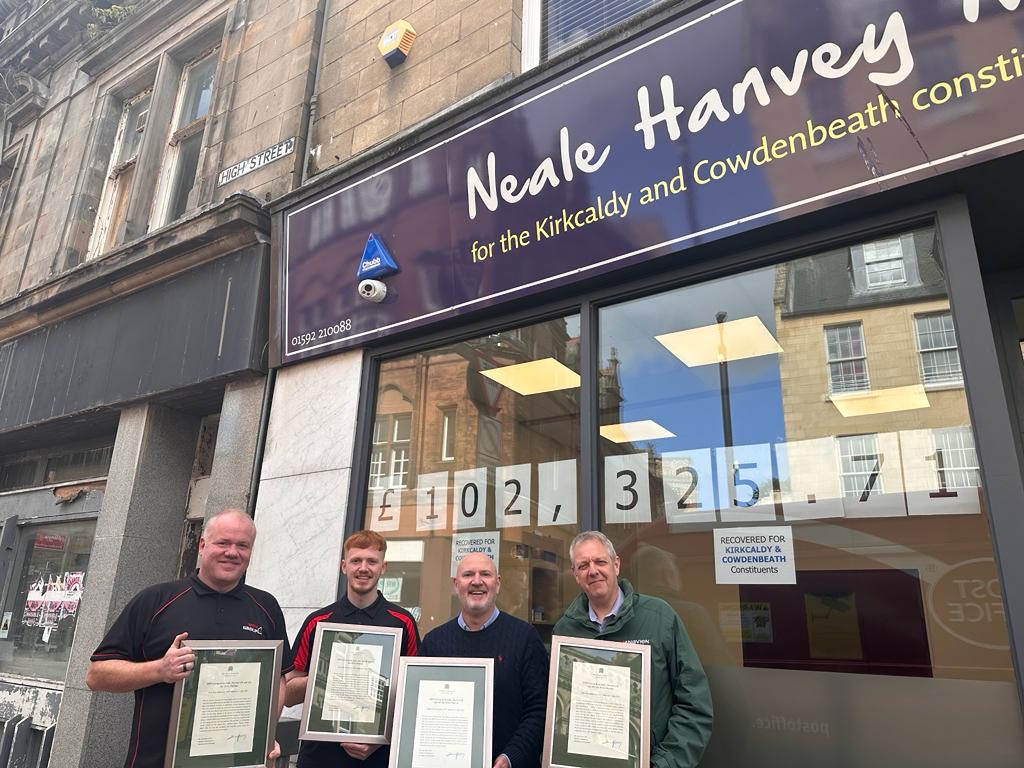 Navien ON and the Combi Crossover
Through our range of Combi Crossovers – including the NCB700 ON and NCB500 ON – homes can benefit from our ON technology, which maximises performance and efficiency. Compared to regular boilers, Combi Crossovers can reduce water consumption by up to 7,787 litres per year with NaviCircTM technology, and cut gas usage by up to 38%.
Our Combi Crossovers can cater for homes of all sizes, supplying hot water for up to three showers simultaneously. Plus, being 20% hydrogen-blend ready, they're ready for a more sustainable future of home heating and can be paired with Smart Plus controls to further improve energy efficiency.
Jason Davies added: "Our brand-new ON boiler range has been developed to improve performance and efficiency for homeowners, while cutting water and gas consumption. This boost in efficiency and subsequent savings on energy bills makes our support of the Heat 2 Eat initiative particularly fitting, especially during the coldest months of the year, and reflects our commitment to the wellbeing of the communities we work in."
To find out more about our ON technology, or talk to us about our charity work across the UK, contact us today.
---
More news articles...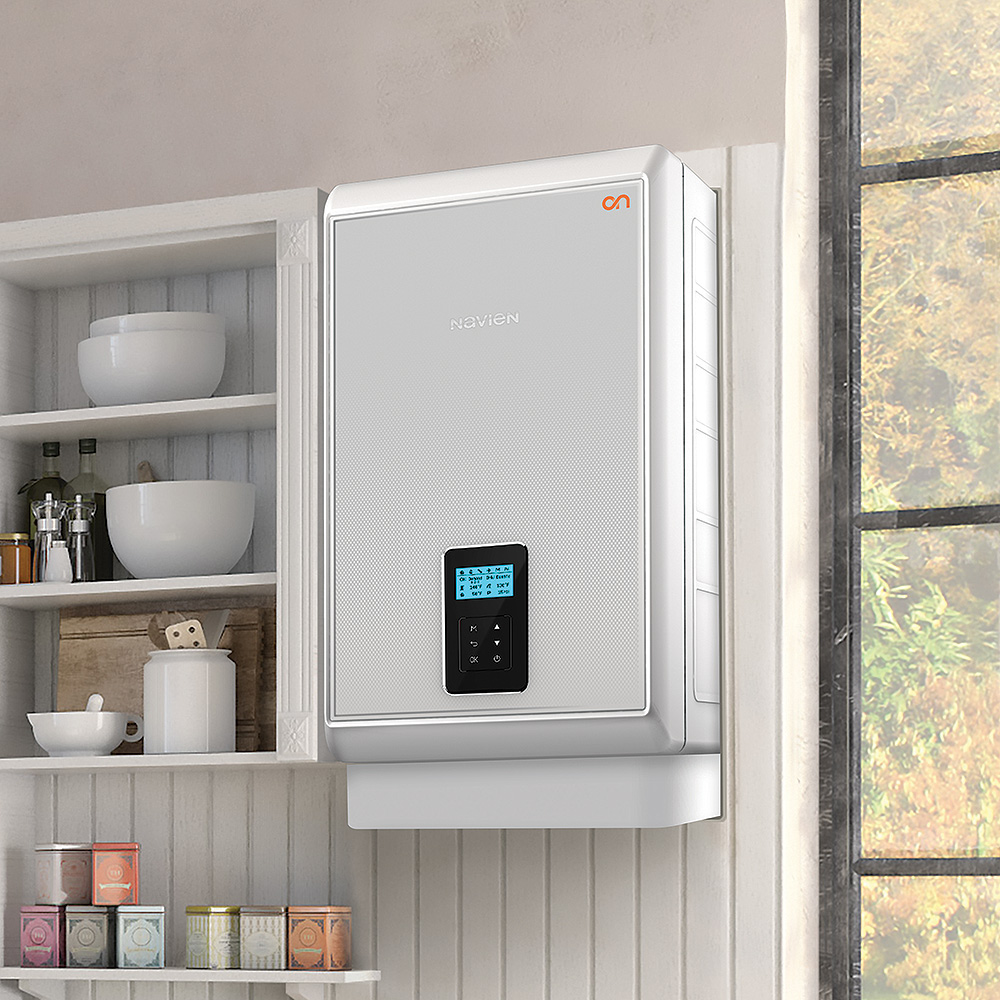 Blog: Rewriting the combi boiler rulebook
We have confounded the combi boiler critics and naysayers and created the ground-breaking NCB700 ON.