NaviCircTM
The NaviCircTM valve is the latest addition to our range of boiler technologies. The innovative valve uses existing pipework to reduce the time it takes for hot water to reach the pipe, saving energy and water. It works using a dedicated water recirculation pipe and can work with the Combi Crossover range, such as the NCB700 ON.
---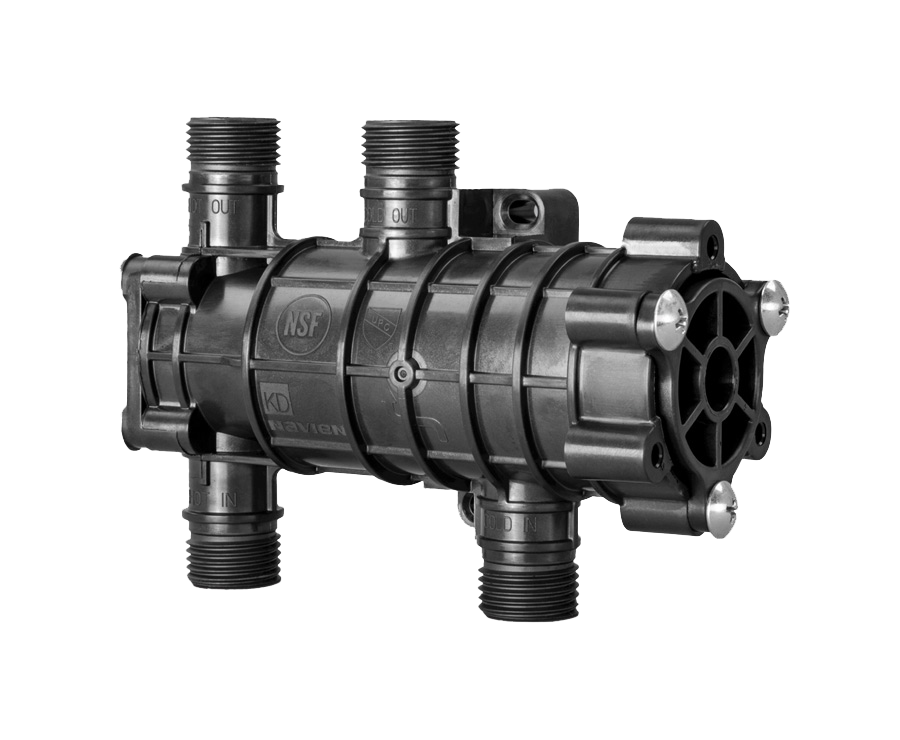 How it works
The NaviCircTM valve uses a thermostatic valve to measure the temperature of water flowing through it.

Once the water has reached 35°C, the NaviCircTM valve will block circulation, cutting off the loop to ensure hot water is accessible throughout the pipework. The pump inside the NCB700 ON recognises this and stops circulating the domestic hot water until a hot water outlet is used, providing almost instant hot water. Water is then supplied back to the boiler via an additional dedicated recirculation return pipe.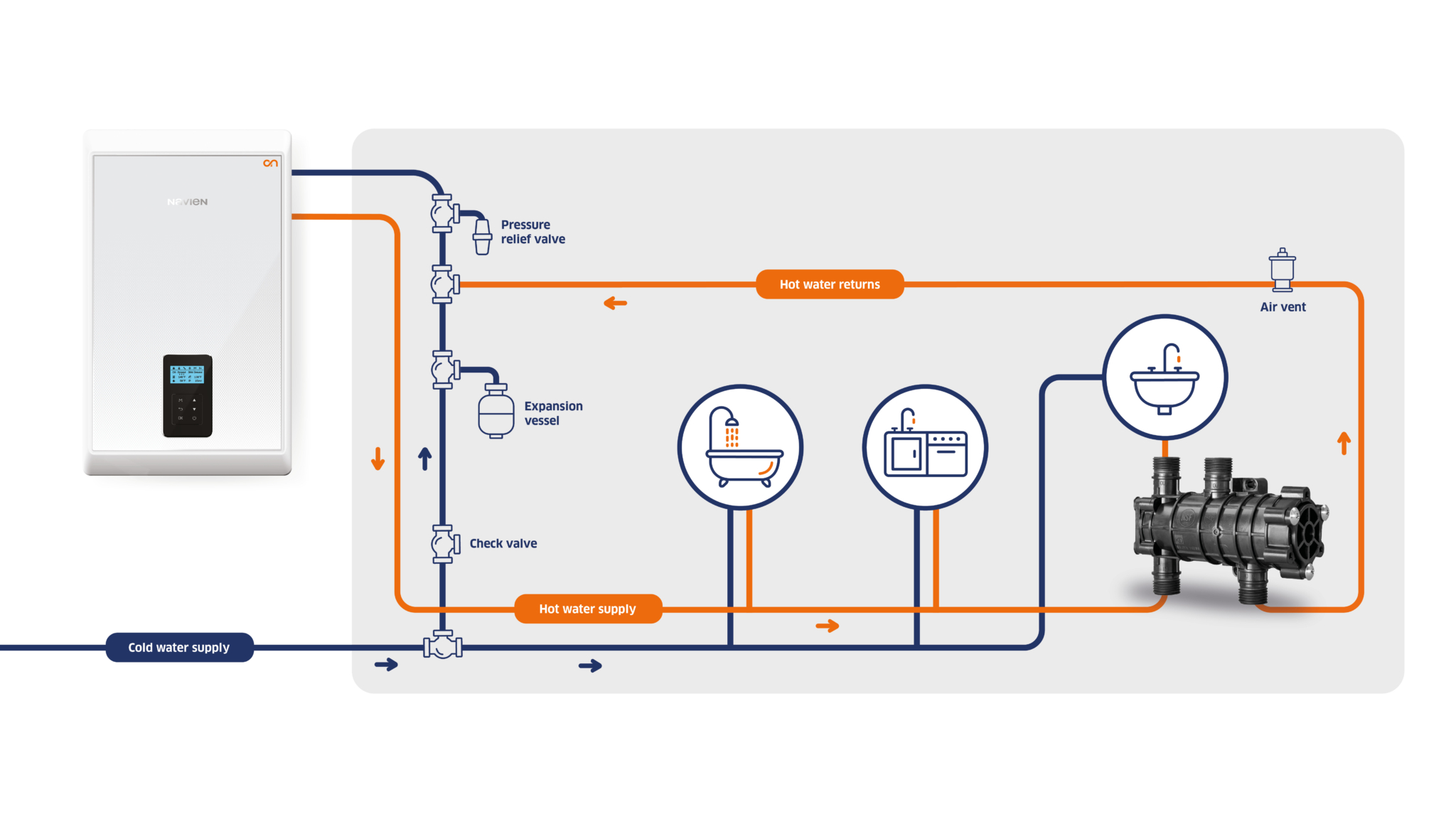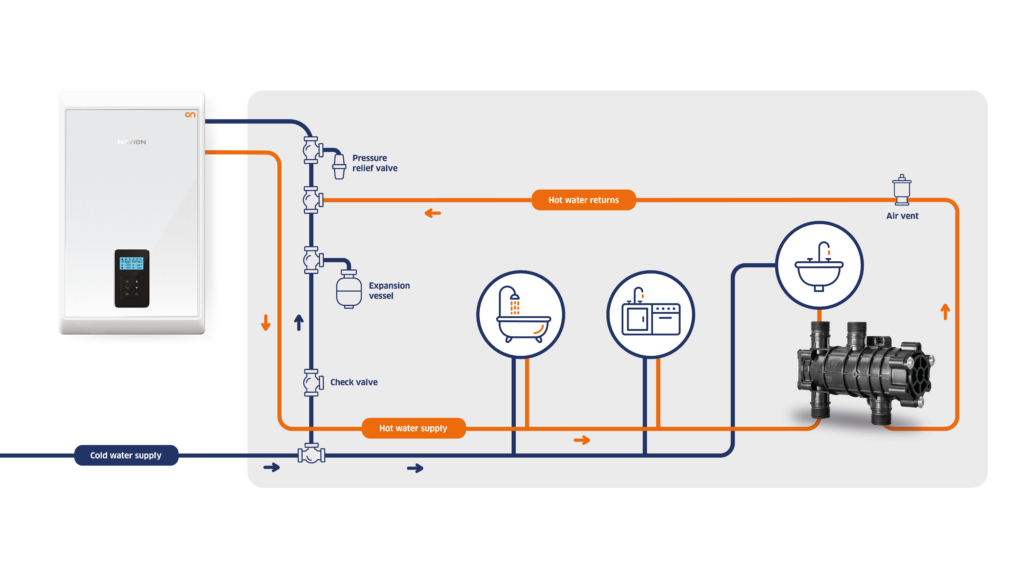 ---
Why NaviCircTM is a game changing recirculation valve
By using the NCB ON range and the NaviCircTM valve together, hot water can be drawn from several hot taps at once.  This makes our combi boilers particularly suitable for homes with more than two bathrooms, without the need for a hot water cylinder.
More bathrooms means a higher demand for hot water, and statistically every household in the UK uses an average of 350 litres of water each day. However, the domestic hot water recirculation pump within the NCB700 ON combined with NaviCircTM helps customers to reduce water wastage and reduce their heating bills. The NCB700 ON can save homeowners up to 7,787 litres of water per year, this saving is enhanced by being used in conjunction with the NaviCircTM system. For the bill payer this could be mean substantial savings, as approximately 53% of an average annual combined energy bill is a result of heating water for showers, baths and hot water taps.
For more information, please get in touch!