Smart Plus
ON AI

Controller: Our new smart boiler controller

Do you want full control of your home heating system? Have you always wanted to turn off the heating in rooms you're not using to save money? All while checking your energy use, from anywhere, on your phone?

The Smart Plus ON AI Controller is the next generation of our Smart Plus Controller, with even more functionality. This smart boiler controller is designed to work seamlessly with the NCB ON range – including the NCB500 ON and the NCB 700 ON.

With a warranty of up to 12 years when installed with an NCB ON boiler, the Smart Plus ON AI Controller is a smart thermostat that makes it easier than ever to control your heating and hot water supply wirelessly. Now you can heat your home as you're travelling back and turn off heating in unused rooms to help save energy. With full control of your heating, you lower your energy bills and reduce your carbon footprint.

The Smart Plus ON AI app has all the functions of the Smart Plus App, such as Geofencing (See FAQ for more details), but now gives the user even more control. It includes the innovative Smart Diagnosis, HEMS report (Home Energy Management System) and FOTA (Firmware Over The Air).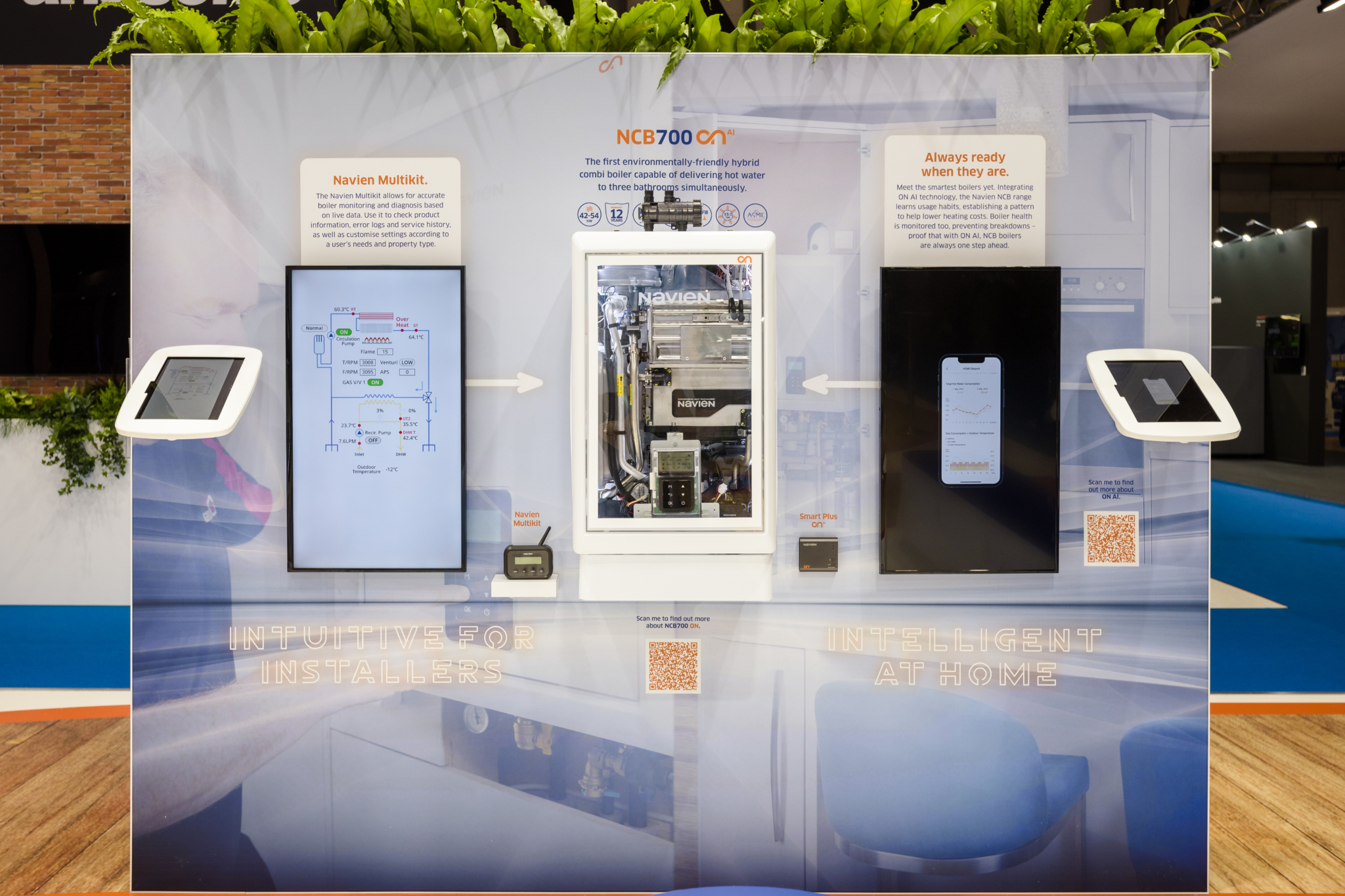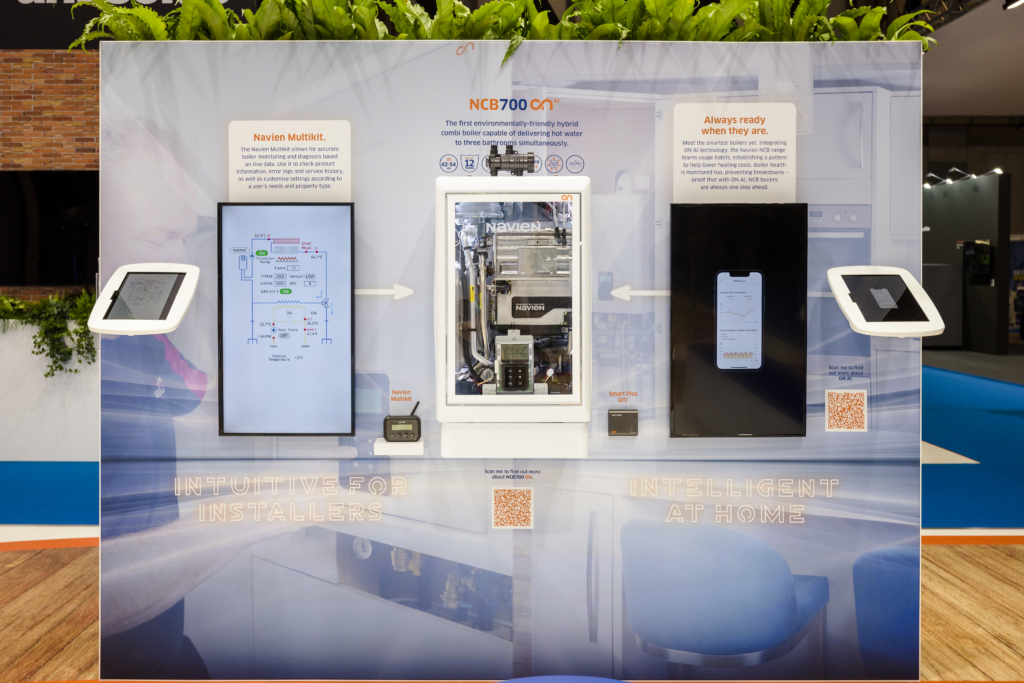 ---
App Features
Smart Diagnosis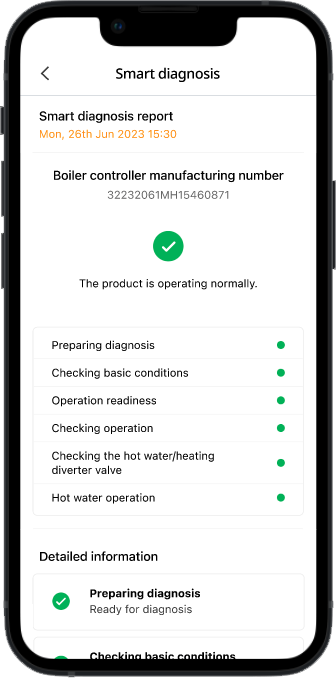 HEMS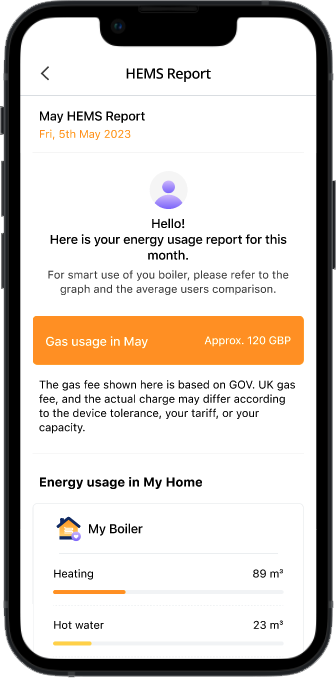 FOTA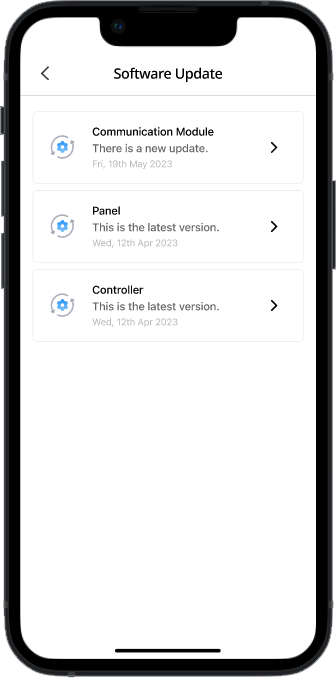 Smart Diagnosis allows you to check your boiler's overall operational health at the touch of a button.
With HEMS you can keep a closer eye on your monthly usage reports, giving you a deeper insight on what you are spending.
With FOTA you can update firmware, wirelessly and easily. FOTA is only available on the Smart Plus ON AI app.
---
Easy-to-use smart controls
The app and control interface makes it easy to personalise your hot water demands, heating times and temperatures in every room to achieve maximum comfort.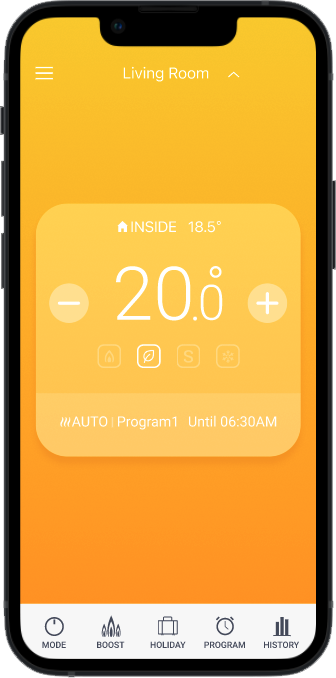 ---
Technical Data
| | |
| --- | --- |
| Boiler Compatibility | NCB ON Range |
| Device Dimensions | 145mm x 80mm x 20mm |
| Screen Size | 40mm x 58mm |
| Smartphone Compatibility | iOS 12.0 or later Android 4.4 or later |
| Power Source | Communication module thin 2 core wire |
---
Smart Plus
ON AI

Controller FAQs
How much is the Smart Plus

ON AI

Controller app?
The app is free to download on compatible iOS and Android devices.
With which products is the Smart Plus

ON AI

Controller compatible?
The Smart plus ON AI Controller is compatible with the entire Navien ON range, including the NCB700 ON and NCB500 ON.
How do I install the Smart Plus

ON AI

Controller?
Installation is easy. It is supplied with a manual including step-by-step instructions. All you need to do is decide where to place it.
Is my mobile phone compatible?
The Smart Plus ON AI Controller is compatible with Android devices running version 4.4 and later and Apple devices running iOS 12.0 or later.
Can I programme my hot water and my heating with this app?
Yes, this can be done all through the app. Simply choose the times you want your boiler to provide hot water. The controller offers Intelligent mode, in which Smart Plus ON AI studies users' behaviour to make sure hot water is always ready.
I don't have a Navien NCB ON Boiler, can I use the Smart Plus

ON AI

Controller with any boiler?
No, the Smart Plus ON AI Controller is only compatible with NCB ON AI boilers.
What is Geofencing?
Geofencing works by using your smartphone's location data to set up a virtual "fence" around your home, so that when you are getting close to your home, the heating starts up ready for your arrival.