What is a Combi Boiler?
October 16th 2023
Advice
A combi boiler, or combination boiler, combines a water heater with a central heating system in one single appliance. Our combi boilers' compact and efficient design gives homeowners a host of benefits over our competitors system boilers and older boiler models.
In this advice guide, we will take you through how a combi boiler works, how it differs from other boilers and why you should consider getting one for your home.
Combi boilers work by heating water directly from the mains supply, eliminating the need for an external hot water cylinder or cold-water storage tank. A pre-heat system, like Navien's ON technology, is part of many modern combi boilers to deliver hot water instantly and efficiently. This next-gen pre-heating technology can be found in the entire ON range, including the NCB500 ON Combi Crossover.
When your thermostat notifies the boiler that the temperature has dropped below a certain point, the boiler will send heat into the central heating system until the temperature goes back above the level on the thermostat, at which point the boiler will modulate and stay at that level.
Advantages of a combi boiler
Combi boilers are popular with many homeowners because of their various benefits. These include:
The speed in which combi boilers are able to provide hot water is one of the main advantages that set them apart from alternatives, utilising preheating technology that isn't available in alternatives like system boilers and regular boilers.
Without the need for an external cylinder, combi boilers come in a very compact size. Their size gives homeowners back some storage space, as they can be placed in a small airing cupboard or under the stairs.
The easy installation and the fact that combi boilers are a single unit means that they're a much more cost-effective option than larger, conventional systems. They also require less upkeep as they are not hugely complex systems and only require an annual service on the boiler and no additional annual service on an unvented cylinder.
The everyday combi boiler is able to supply single hot water outlets, but they suffer when it comes to serving multiple outlets simultaneously. The Navien ON range and the NCB700 ON Combi Crossover however, utilises our water heater technology to effectively run upto three showers at once without flow loss or temperature fluctuations. We recommend making sure that the combi boiler you are considering will be able to efficiently serve your home, as different boilers are designed for homes of specific sizes.
It's not only the size of your home that can determine whether your home is right for a combi boiler. Combi boilers take water directly from the mains so you will need to have good mains pressure, as the pressure drops as more outlets are used at once. If you have low water pressure, you may be required to add a mains booster or accumulator to use a combi boiler in your home.
How long do combi boilers last?
Combi boilers typically last between 10-15 years, depending on the model and how regularly they are serviced.
Navien combi boilers and Combi Crossover boilers have a warranty of up to 12 years and have been engineered for reliable long-term performance.
How much do combi boilers cost to install?
The price of a combi boiler will differ depending on the model and size and the type of property it is being installed in. You can use our handy find a boiler tool to find the best Navien boiler for your home.
In summary
Combi boilers provide both hot water and central heating in the same system.
The advantages of a combi boiler are its speed, size, savings, and efficiency.
Navien boilers have an up to 12-year warranty.
For more information on our range of combi boilers, get in touch or find a local installer today.
More news articles...

How to choose the right boiler
Choosing the right boiler is an important decision, but with all the options available, do you know which boiler is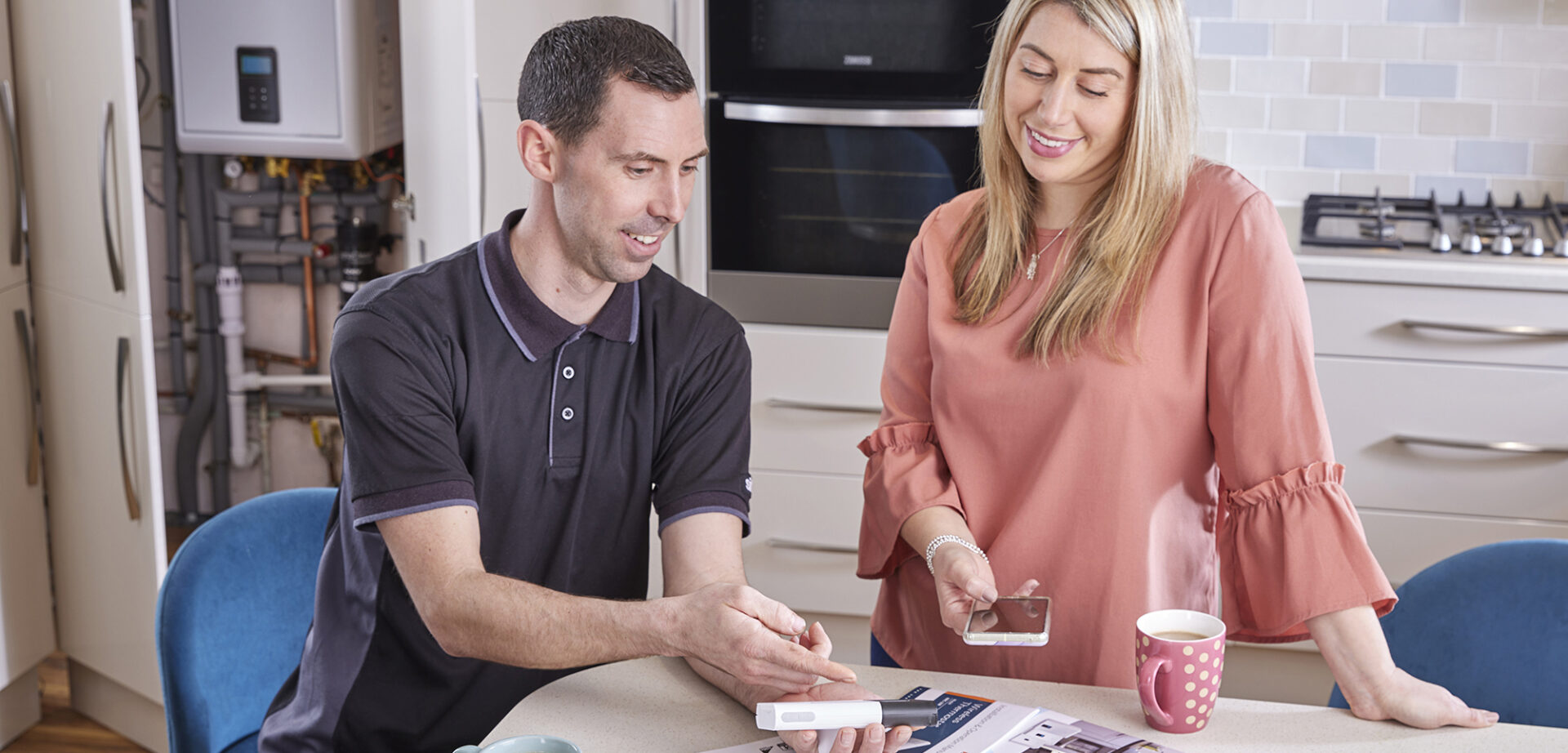 Oct 25th 2023
Case Studies
A successful NCB700 ON installation in East Sussex
A customer of ours in East Sussex needed a boiler that was powerful enough to keep up with the day-to-day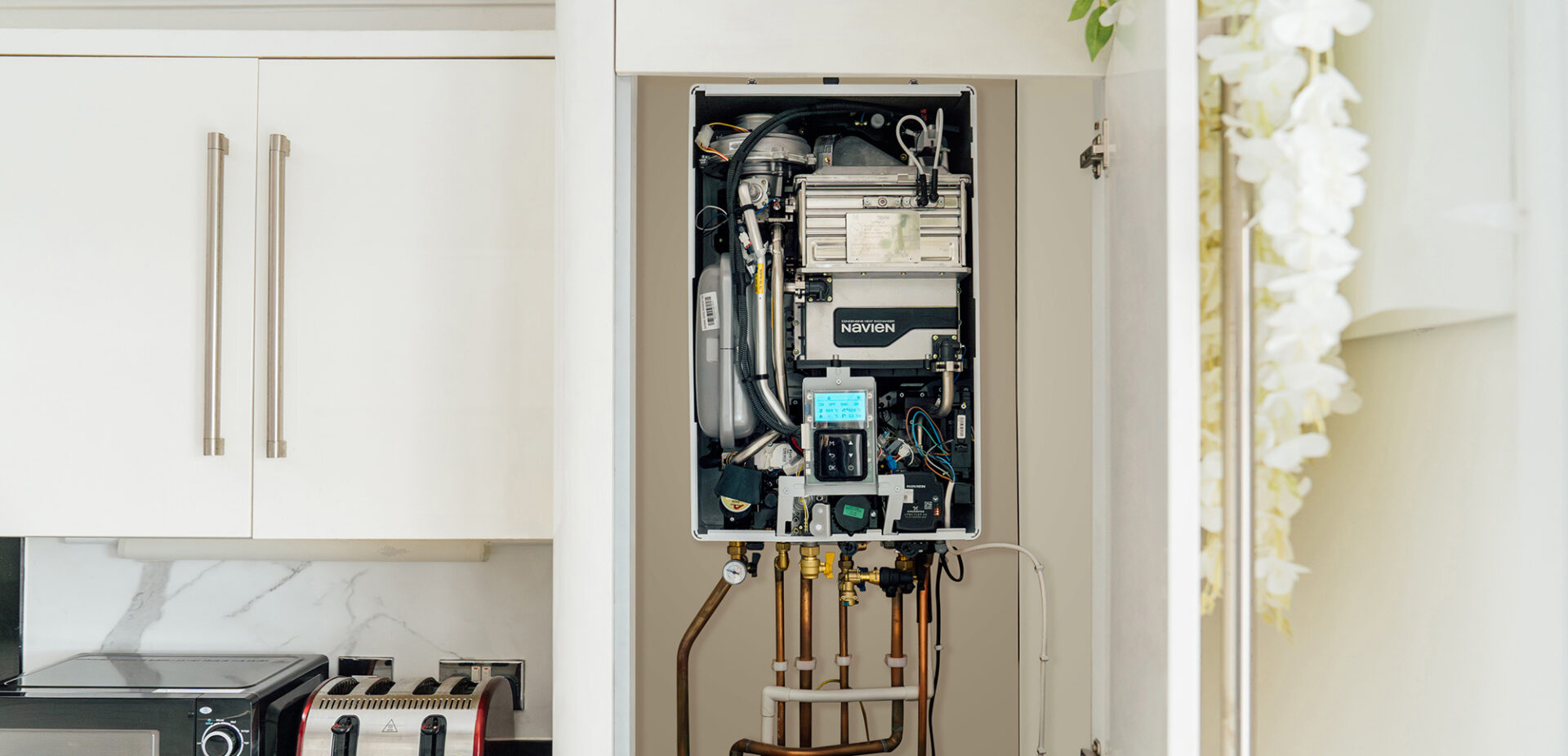 Heating ON three floors
When a customer of ours found that a competing boiler was not up to the task of heating their large