Navien's LCB700 Blue Flame oil boiler shortlisted for H&V News Award
September 30th 2021
Awards
Navien is proud to have been announced as a finalist for the H&V News Awards 2021. The company's industry-leading LCB700 Blue Flame oil boiler has been shortlisted in the 'Domestic HVAC Product of the Year – Heating Units' category. The winner will be announced at the awards dinner, which takes place at London's Hilton Park Lane on 11 November 2021.
Commenting on the company's achievement, Matthew Choi, Managing Director at Navien, said: "We are delighted to have been shortlisted for the H&V News Awards at our first time of entering. As the world's number one manufacturer of oil boilers, it is fitting for Navien's LCB700 Blue Flame to be recognised as one of the Domestic HVAC Products of the Year. After all, it boasts superior efficiencies of up to 104% and is the only domestic oil boiler capable of achieving an ErP A+ energy rating. We're now looking forward to presenting our entry to the judging panel and further demonstrating why this product is an industry leader; indeed, we firmly believe it deserves to take home the leading accolade at this year's awards ceremony."
Navien produces and sells 2 million boilers per year around the world, including 200,000 oil boilers. The LCB700 Blue Flame is the company's flagship model, available as either a regular, system or combi boiler, in both internal and external versions – complete with an outstanding 10-year warranty. Not only does the LCB700 boast Navien's revolutionary blue flame technology, it is also lightweight (with lift weights from only 58kg), easy to handle and optimised for simple, fast and cost-effective installation.
With blue flame technology set to replace inferior, inefficient yellow flame systems, the LCB700 is fast becoming the sustainable and futureproof oil boiler of choice throughout the heating industry. Indeed, all boilers are A+ rated* and are the first in the industry to utilise a stainless steel heat exchanger resistant to corrosion and erosion, ensuring an extended lifespan. Navien is currently working towards upgrading the boilers to use Hydrotreated Vegetable Oil (HVO), in line with the government's decarbonisation targets as the UK looks towards achieving Net Zero. This will contribute to reducing carbon emissions and lead the way of lowering NOx levels.
In addition, the LCB700 Blue Flame's pump system allows for continuous optimisation of heating and hot water output, while the oil boilers use the same 60/100mm plastic flues as their NCB gas counterparts – with extended venting possible up to a class-leading 21 metres, providing a wealth of flexible installation options. Each oil boiler is also "OpenTherm" ready, allowing for instant access to the latest heating control technology.
Plus, when combined with Navien's Smart Plus controls, all LCB700 Blue Flame oil boilers offer unrivalled levels of usability, end user comfort and sustainability. As a result, it has proven to be a popular and reliable high-performance boiler, particularly in rural applications and properties off the main gas grid.
For more information about the wide range of high efficiency boilers available from Navien, visit www.navien.co.uk
*An A+ energy rating is achieved when used with three Smart Plus room thermostats
More news articles...

How to choose the right boiler
Choosing the right boiler is an important decision, but with all the options available, do you know which boiler is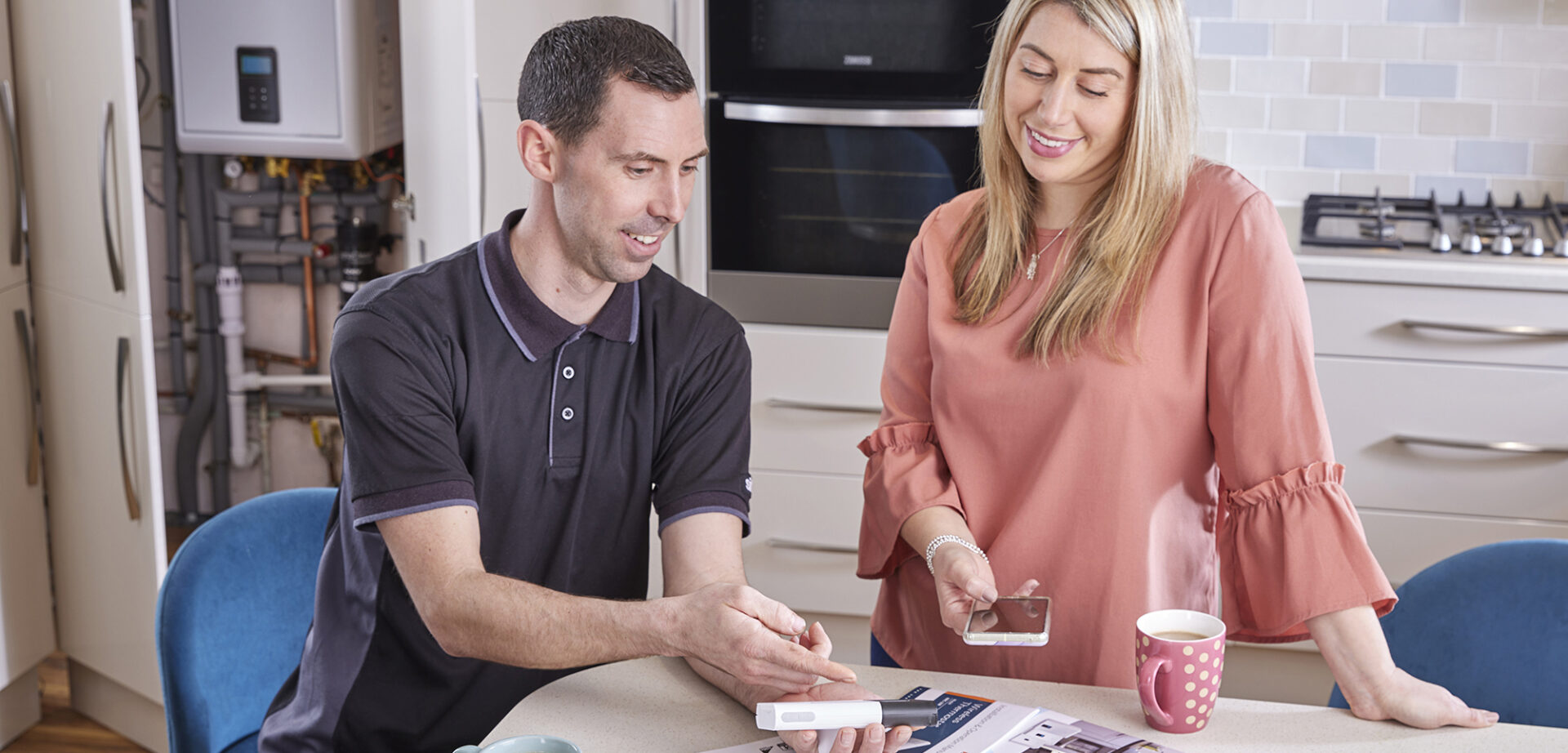 Oct 25th 2023
Case Studies
A successful NCB700 ON installation in East Sussex
A customer of ours in East Sussex needed a boiler that was powerful enough to keep up with the day-to-day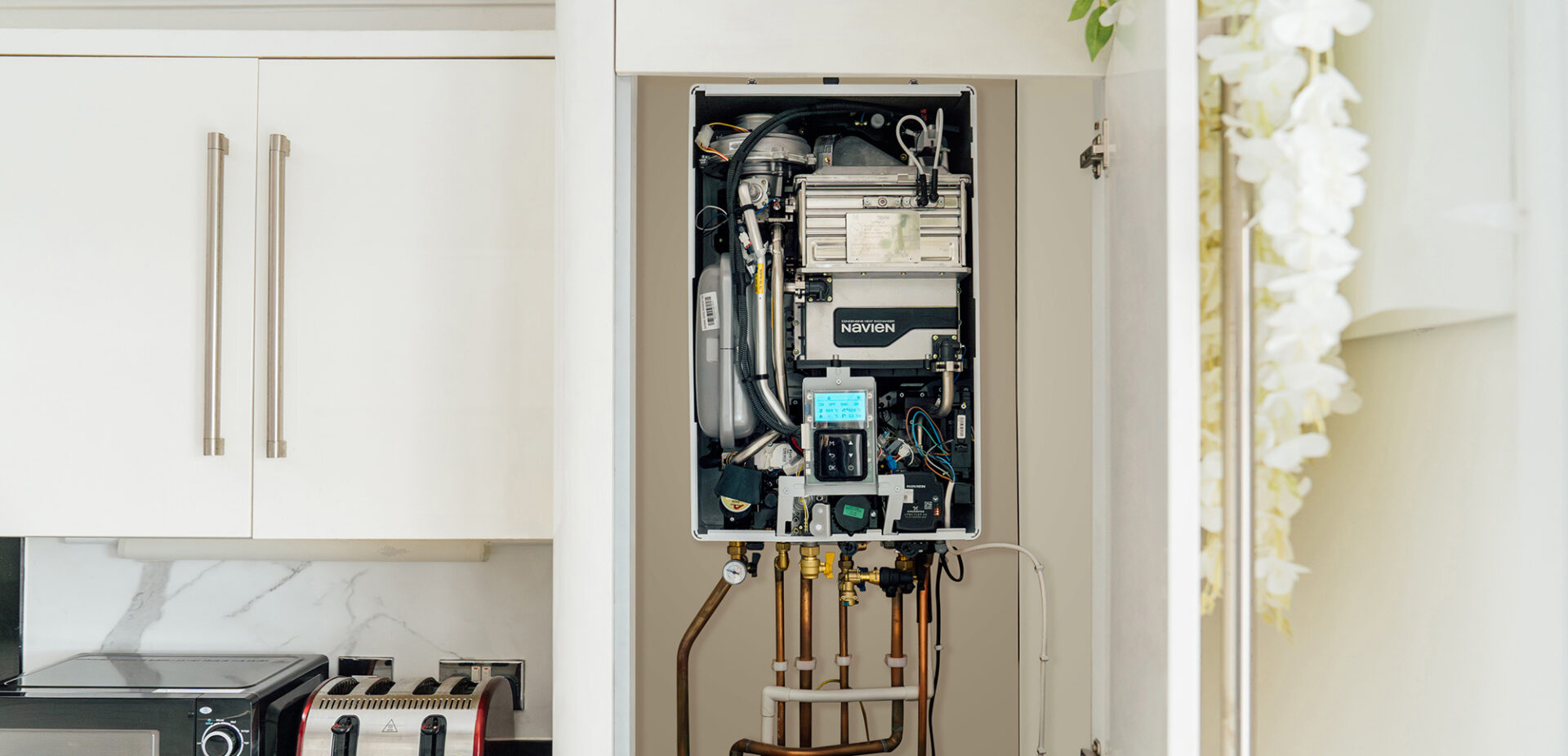 Heating ON three floors
When a customer of ours found that a competing boiler was not up to the task of heating their large