Blog: We've come a long way (baby)
August 18th 2022
Blog posts
Perhaps you'll remember January 1999. The rumours of the millennium bug were in full swing. And Fatboy Slim went to number one with this hit single: Praise You. It had the memorable and repeated lines: "We've come a long way baby, and I'm gonna praise you like I should."
Now it might be a tenuous link to heat exchangers and Navien boilers, but it really does feel like we've come a long way. But – we may be a little biased here – we do think our technology is praiseworthy, and we have been manufacturing boilers for over four decades.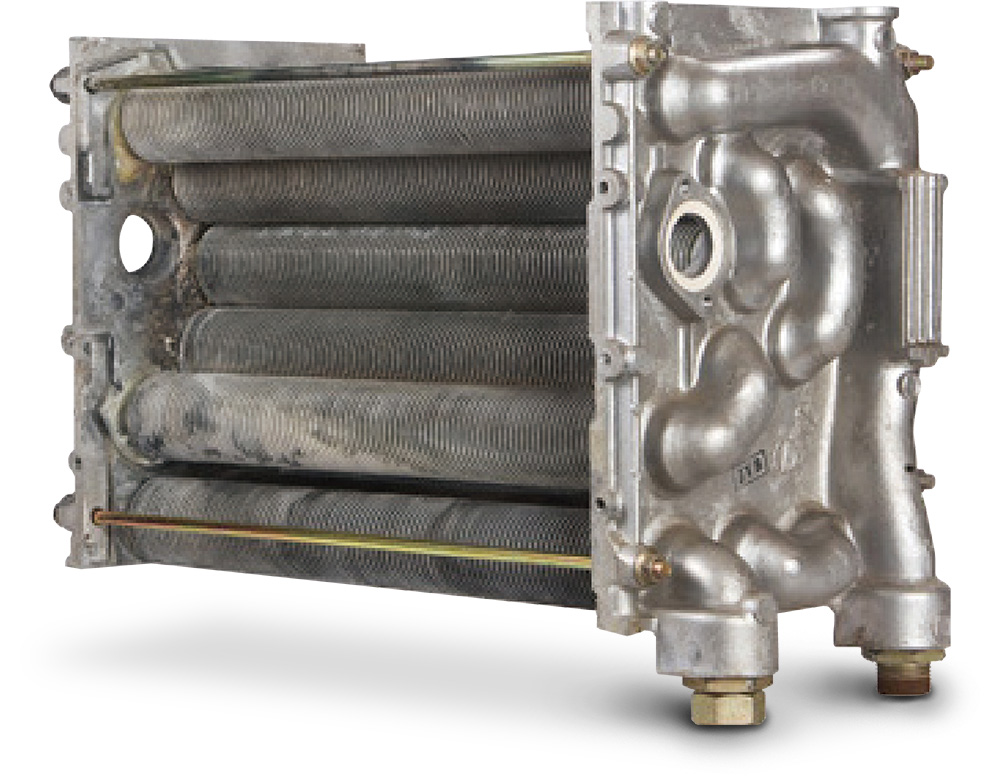 And remarkably, it's been nearly 35 years since we pioneered our first condensing heat exchanger back in 1988. Manufactured from high grade aluminium and developed in partnership with the Nefit Buderus Alliance for Research and Technology, the design is still used across Europe today.
But this success didn't mean that we sat back and relaxed – quite the opposite, in fact.
We kept working on developing new products and new ways of achieving incredibly efficient heat exchangers. This intense focus on innovation culminated in us launching the world's first stainless steel fin-tube condensing (secondary) heat exchanger in 1995. Just three years later, it received CE mark certification – making Navien the first Asian manufacturer, and the fourth largest boiler manufacturer worldwide, to achieve this standard.
Why are we proud of this? Well, this proved we were ahead of our time. Without wishing to brag (well, not too much anyway), we were already delivering this highly efficient technology nearly two decades before the UK Government brought in its condensing boiler regulations.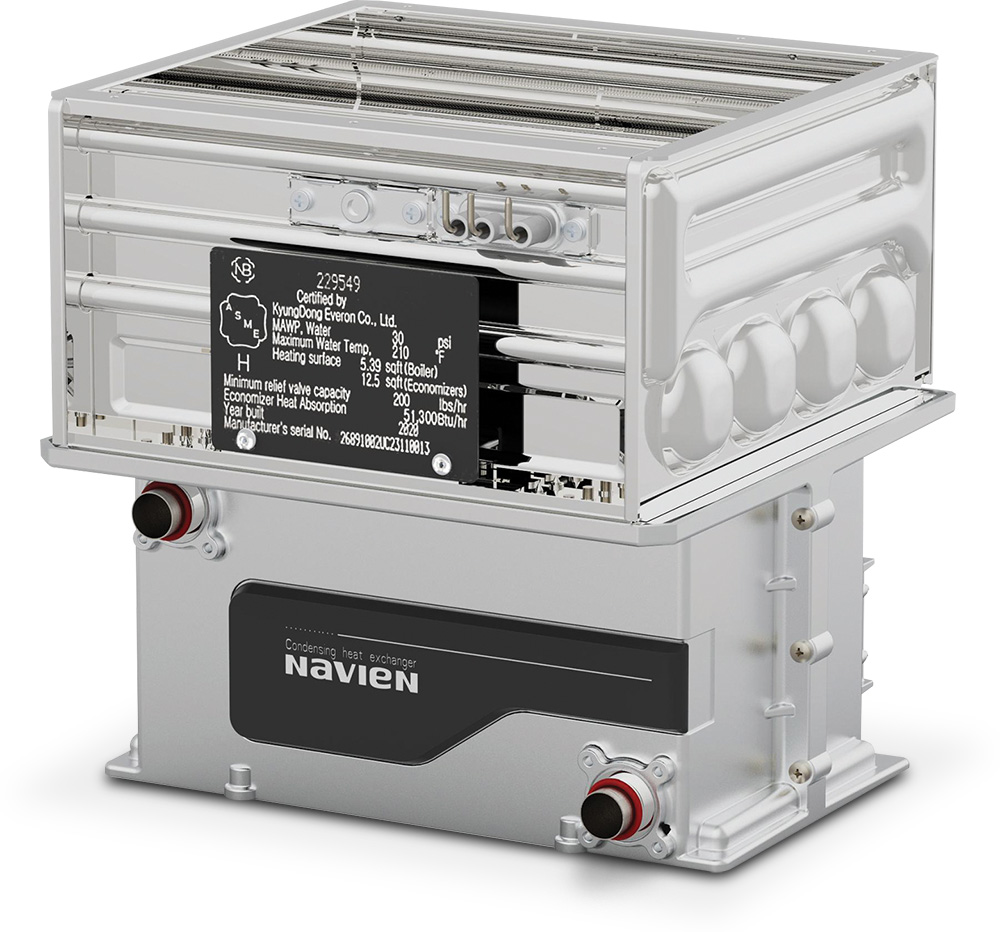 Did we settle at this point? No. Work continued apace and, in 2005, we launched a full stainless steel condensing heat exchanger (including plate heat exchanger) – meaning that we achieved the world's highest level of heating efficiency. Again, we chose not to rest on our laurels and, in the intervening years, continued to break new ground with our heat exchangers.
Fast forward to today and we have utilised our innovative engineering approach and technological expertise to create a range of highly efficient condensing boilers that have our advanced, durable and industry-leading heat exchangers at their heart. And we're not just talking a few – we produce over two million boilers a year and export to over 30 countries. We really do know what we're talking about!
We'll write more about how our heat exchangers are now so efficient and powerful that they can be used in a combi-boiler that generates enough hot water for three bathrooms at once (spoiler alert: you can read more about the NCB700 here).
It's easy to take innovation and technological advances for granted. But the truth is, a lot of hard work and creative thinking lies behind these developments. And that brings us back to where we started. We have indeed come a long way (baby).
More news articles...

How to choose the right boiler
Choosing the right boiler is an important decision, but with all the options available, do you know which boiler is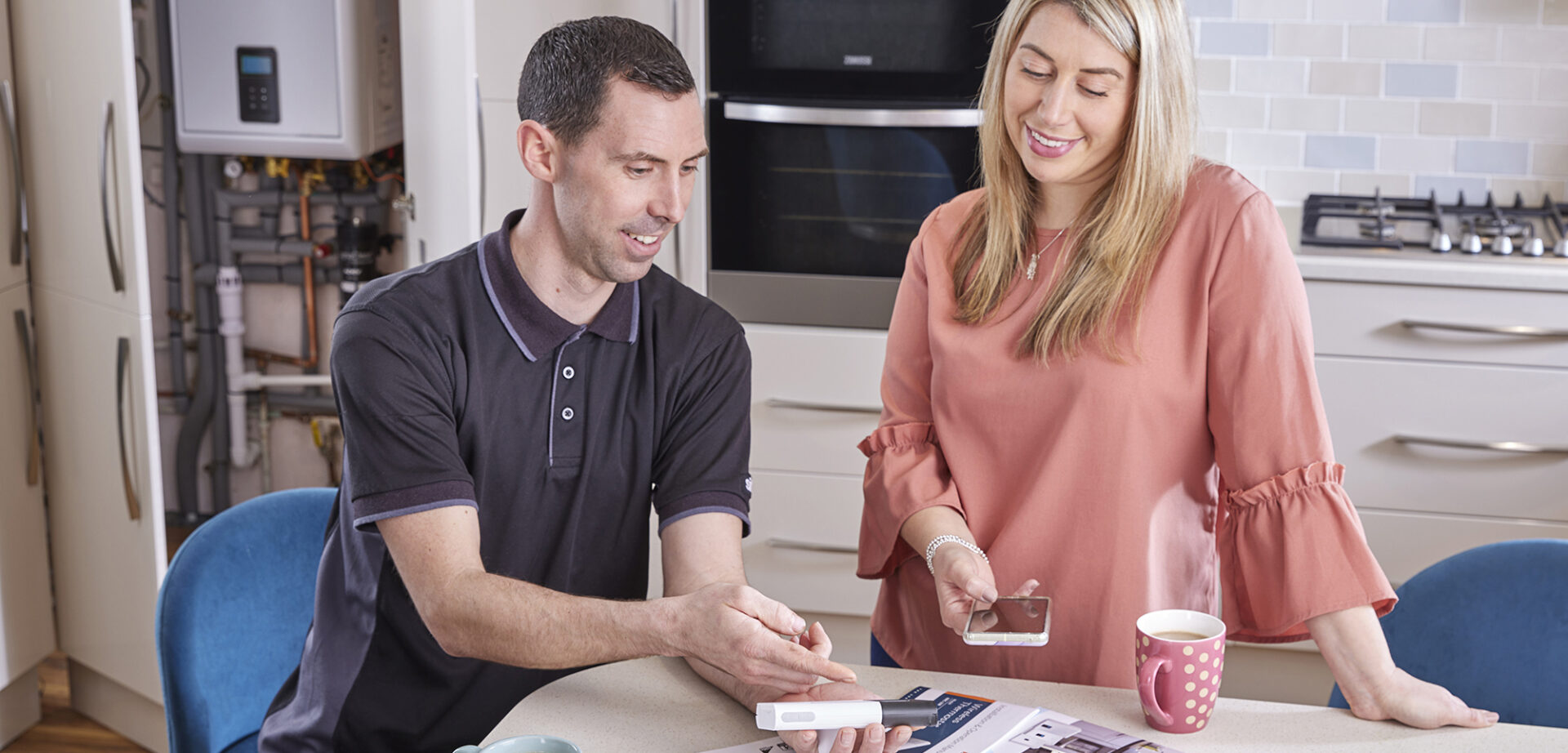 Oct 25th 2023
Case Studies
A successful NCB700 ON installation in East Sussex
A customer of ours in East Sussex needed a boiler that was powerful enough to keep up with the day-to-day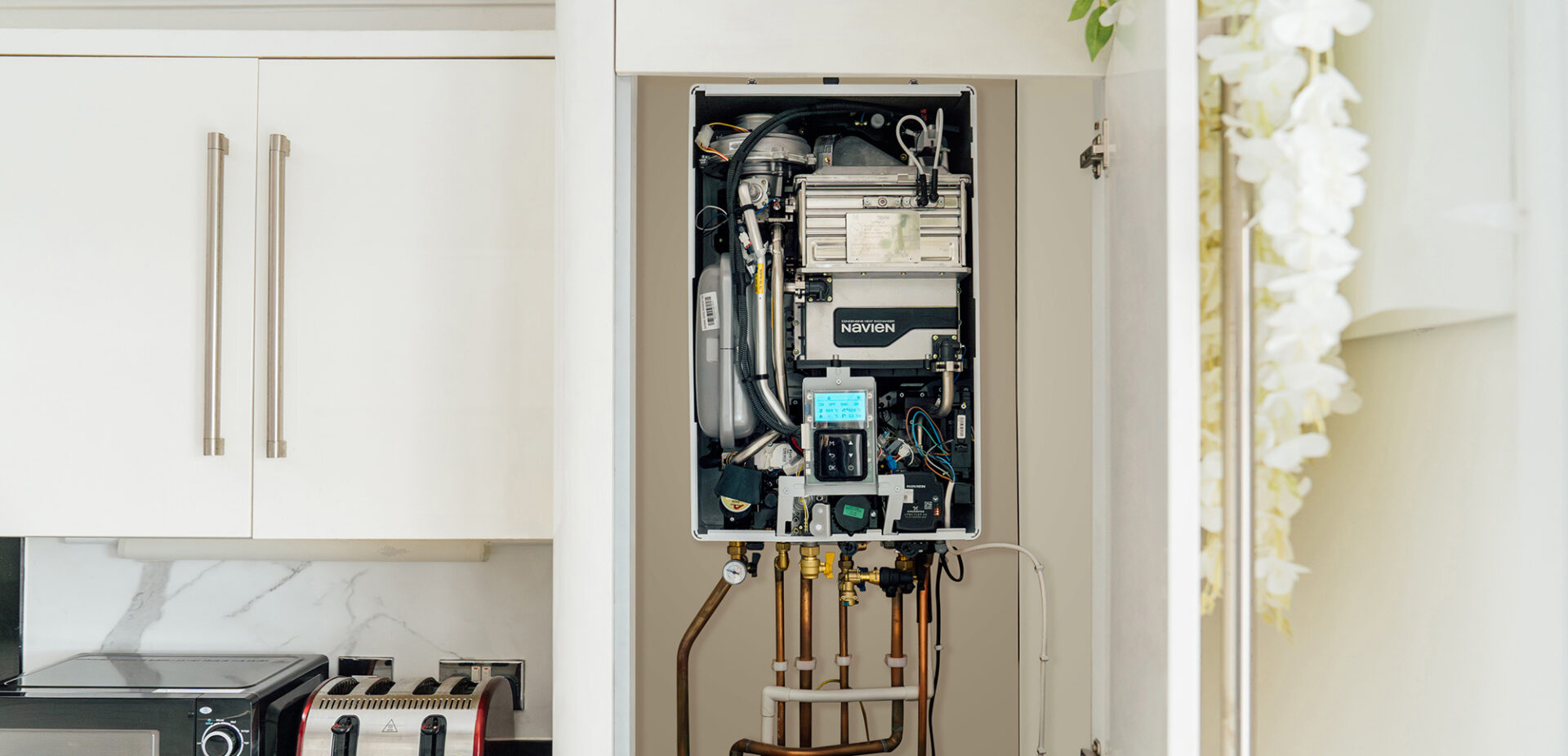 Heating ON three floors
When a customer of ours found that a competing boiler was not up to the task of heating their large